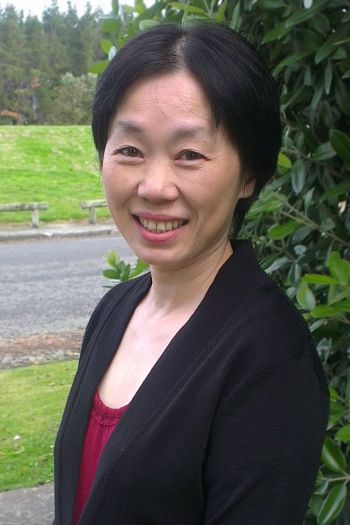 Connie Wang
Bachelor of Medicine - Nat.Dip.Acupuncture NZ, MNZRA

Connie was strongly influenced to choose medicine as a career pathway as her father was an orthopaedic surgeon and her mother was a nurse.

In 1983, she graduated from Guangzhou Medical College (now Guangzhou Medical University) in China, gaining a Bachelor of Medicine Degree.

She worked as a physician for 9 years, mainly in the Paediatrics Department at the Second Affiliated Hospital of Guangzhou Medical College. In 1992 she moved to New Zealand.

Although Traditional Chinese Medicine (TCM) and Acupuncture was part of the curriculum in her medical training, her much deeper understanding of Acupuncture came from her own personal experience of receiving acupuncture treatment for whiplash from a car accident. The result was so great it changed her views about acupuncture, and she then changed her career pathway. Instead of pursuing her medical career in New Zealand she decided to cross over from Western Medicine to the Chinese Medicine and practice acupuncture.

She furthered her education in acupuncture at the Traditional Chinese Medicine and Acupuncture School in Wellington finishing after three years with a National Diploma in TCM and Acupuncture.

With years of clinical experience in both Western Medicine and Traditional Chinese Medicine, she has a clear understanding of the strengths and weaknesses of both Western Medicine and Traditional Chinese Medicine.

Connie draws from both ancient Chinese Medical theory and the principles of Western Medicine in her acupuncture practice. After many years of practising, studying and researching acupuncture she has learnt to look at health and illness from a new angle in which both Western Medicine and Chinese Medicine are used to address the illness that she is treating.

As a result, the effectiveness of her acupuncture treatment for some illnesses, in particular with pain conditions, is improved significantly. This has led to the birth of RHAP (the Renew Health Acupuncture Program).